What better way to introduce young children to the world of adult and baby animals than Britta Teckentrup's newest title Where's the Baby?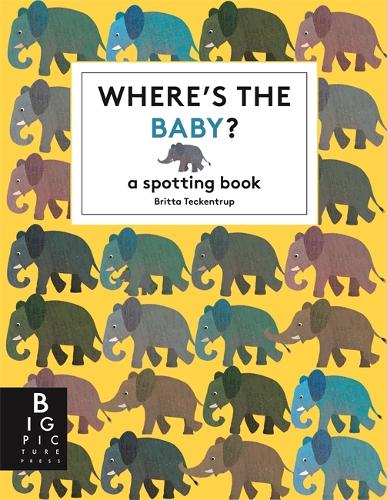 This gorgeous book is full of double-page spreads of different animals – large and small – and it's the reader's job to try to spot the baby hidden amongst the adults. The left page tells the reader a little about the animal in question and give a little clue as to where the baby may be hiding. Teckentrup does this through a lovely use of poetry (rhyme) which will delight younger (and older) readers and listeners.
If I'm being honest, there were certain spreads that foxed me for a while, particularly the geese and the seahorses! This felt like a much less stressful and infinitely more pleasurable version of Where's Wally?, which often gives me a headache and a thumping heart as I search in vain for the stripy-clothes-clad boy. As is always the case, Britta Teckentrup's artistry is divine and her use of colour sublime. I really can't wax more lyrical about it. Whenever I receive a book of hers to review, my heart soars.
Where's the Baby is published by Big Picture Press (Bonnier Publishing). I was sent a copy of the book for review.