This week's Short Read is the simple yet delightful picture book Ralf by Jean Jullien (in collaboration with Gwendal Le Bec), published by Frances Lincoln.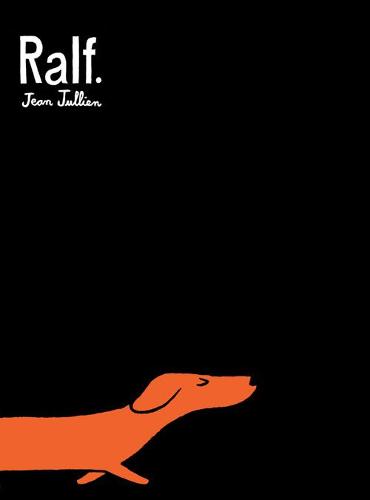 What it's about:
Ralf is a small dog but a long dog. He tends to get in the way, tripping people up and causing unintentional chaos wherever he goes. Everyone yells at him to go away … and he does, to his much-too-small kennel. However, Ralf is not just annoying but also brave, and soon his courage is called-upon to help his family.
My review
Jean Jullien's illustrative style is very unique and when I first saw this clean, bold cover page I knew it was him. He favours black and orange, it seems, which is an effective colour combination. It's hard not to be drawn into the simple pictures which could tell the tale without the words and so is an excellent story for very little ones as well as older children.
The groups I read the book to (Reception, Year 1 and Year 2) immediately knew what kind of dog Ralf is (sausage) and loved how, during the book, he gets longer and longer, stretching like rubber. The family, grateful to Ralf for his canine heroics, agree to get a bigger house to accommodate him by the end, but not all the children agreed with this (what cruel hearts they have!).
In short, this is a very funny, charming picture book!