Today I was delighted to receive an unsolicited book review from Izzah in Year 5 on Jeff Kinney's popular Diary of a Wimpy Kid: Cabin Fever.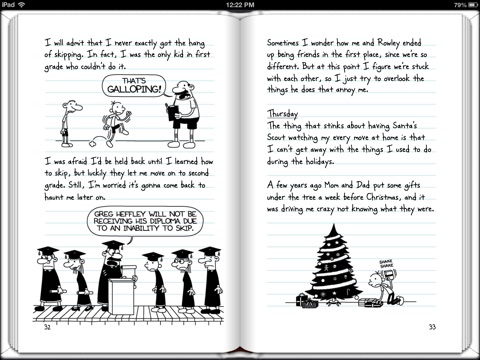 This is a great book to read. All the books of Diary of a Wimpy Kid are about Greg and his family. I like the character Greg because although he gets into lots of troubles he still tries to get out of problems without anyone knowing. The part of this book which I found interesting was when mum, Greg and his big brother Rodrick had to live without electricity for a day. I recommend this book to children who enjoy reading funny books.

The writer has used easy vocabulary and created entertaining situations. It has got illustration in it which makes it even more enjoyable to read. I enjoyed reading it a lot.
Well done to Izzah for a thoughtful and informative review. I like how she has included some basic information about the book, without spoiling it, her opinion of it, as well as observations about the language and illustration. Top Marks!